---
Gary Owen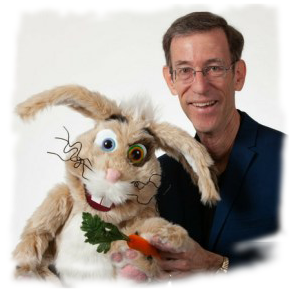 Teri Tales Productions is very excited to have Gary Owen on our team as our Creative Advisor and supporter of 'What if Bunny Poo was Square?'.
With the aid of Mary Ann from Mat Puppets, who has created our very own Patch Puppet, Gary will be helping us build a plan to bring Patch to life.
Gary is best known as coach and road tour producer for Darci Lynne, the 13 year old ventriloquist who won America's Got Talent, Season 12.
Born and raised in Hollywood, California, Gary's interest in ventriloquism developed during early childhood, when he was influenced by the popular talents of Paul Winchell, Señor Wences and Jimmy Nelson, of "Nestle's Quick" fame.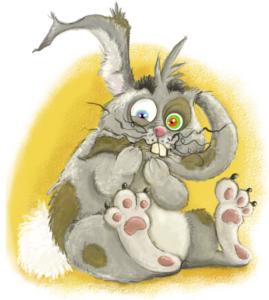 In more recent years, Gary added stage hypnosis to his repertoire of comedic talents performing for high schools, colleges, and corporate organizations.
Gary also has over 40 years in broadcasting as DJ, talk show host, television producer-director, award-winning voice talent. From The Lawrence Welk Reunion shows on PBS to hosting a syndicated weekend radio talk show, Gary's voice iconic resonate tones are also heard on numerous TV and radio commercials. In addition he also does emcee and live announcing for national and international conferences and conventions around the world.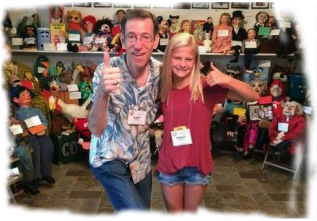 Gary with his dear friend and student, Darci Lynne,
the season 12 winner of America's Got Talent.
Be sure to check out Gary and listen to "Darci Lynne Farmer Part 2 – Gary Owen on Spreaker below.
If you are interested in learning more about Gary be sure to visit his website Gary Owen HERE