What if Bunny Poo was Square?
Thinking Of Getting A Pet? 'What if Bunny Poo Was Square?' is a must read!
Marci's chores multiplied as her collection of bunnies grew! This just meant no going out and lots more bunny poo!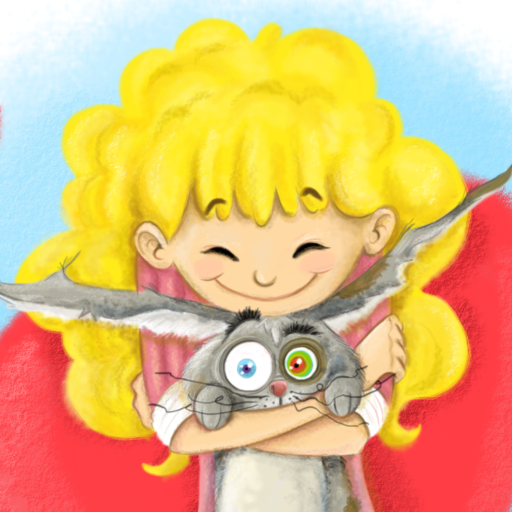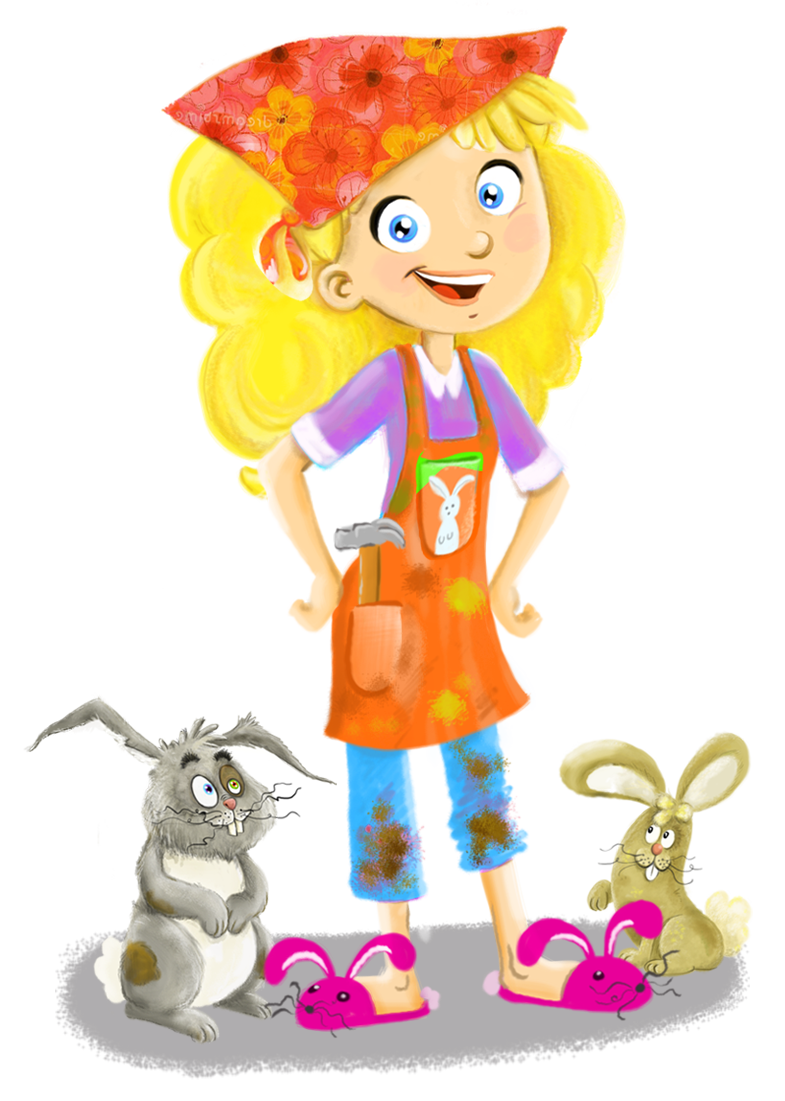 'Quirky, fun and true to life'
The Moral: Don't bite off more than you can chew!
Why is rhyming so important?
Rhyme is an integral way of developing children's phonemic awareness and a larger vocabulary, in turn helping them to become stronger readers and writers.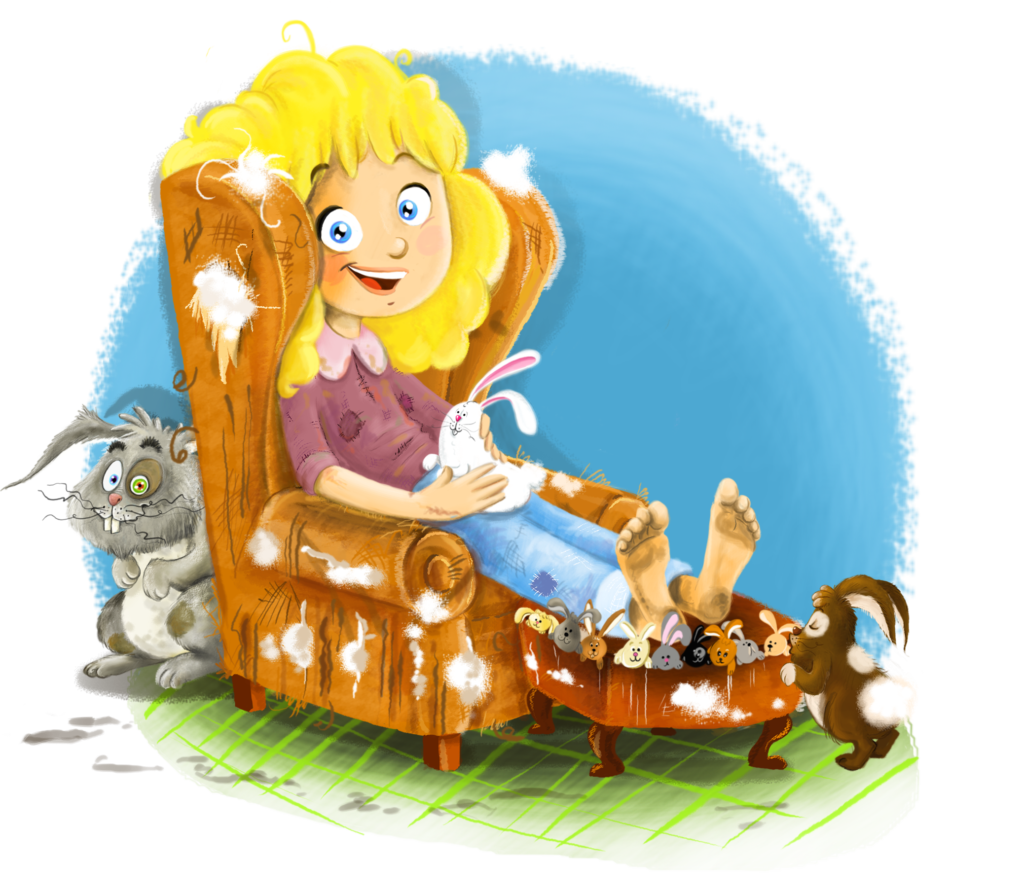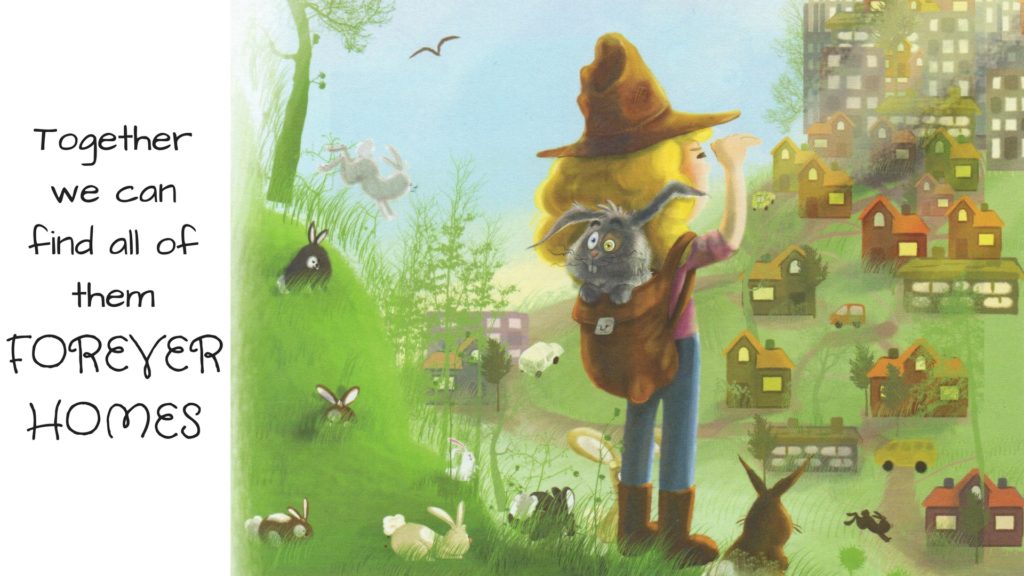 Listen to our catchy little Hoppy theme song, FOREVER HOMES
Produced and written by: Jeremy Hoffman 
Lyrics by: Jeremy Hoffman and Teri Baker 
Creative Director: Jonica van Rikxoort
CREDITS
Lead singer: Mia Lancaster 
Choir: Highlands Elementary School, North Vancouver
Music teacher: Ana Vasic
"As a kindergarten/grade 1 student teacher, I absolutely love the various themes covered by this fun, playful, and creative picture book! This is a book that truly sparks joy for students and fuels a passion for reading all while tackling large and important themes, such as diversity and acceptance. The 'Corresponding Curriculum Package' (unit) provided is extremely helpful for teachers to incorporate this book, and the themes that arise from it, into their classrooms. It completely aligns with BC's New Curriculum and clearly identifies the big ideas, core competencies, curricular competencies, and content pieces that are associated with each of the three lessons." I highly recommend this book for primary teachers that want to instil a passion for reading in their young learners!
Proceeds from the sale of each book will be donated to the Michael Cuccione Cancer Research program at BC Children's Hospital.
"One person can only do so much, but together we make the difference!" MJC
In celebration of International Women's Day
In celebration of International Women's Day, Pursuit:365 is a book co-authored by 365 Canadian Women from all walks of life including Jann Arden, Tosca Reno, Celebrity Stylist: Kim Appelt, Miss Universe Canada: Nova Stevens, Vancouver Housewife and entrepreneur: Mary Zilba, Bif Naked, Moi and many, many more!! 
 
Every day in 2021 the book features one of the 365 Canadian women and their inspiring story. The book will be published March 8th to kick off #IWD 
In the meantime, you can Follow @fresh_mag @pursuit_365 to read these inspiring women's stories virtually.https://freshmag.ca/category/pursuit-365/ 
Come join us: 
Facebook Book Launch Event – Pursuit 365: Celebrating women who lead by example. https://www.facebook.com/events/966974013833095 
My full story will be published on line @ Fresh Magazine, April 01, 2021. 
Pursuit:365 can be purchased: Indigo, Orchard Mall, Kelowna and stores across Canada.