We are so excited you're here!
Teri Tales Productions has been a long time in the making. Teri Baker, our incredible author, has been writing and telling stories for over 75 years.  She started writing at the age of nine, compiling her stories into manuscripts that she has carried around with her ever since.  Three generations of family members have grown up on Teri's Tales, entranced by her British sense of humour and flair.
Teri and her team, which includes her daughter and co-author Jonica, know the importance of rhyme and the impact that it can have on early literacy development.
Studies have shown that rhyme is an integral way of developing a child's phonemic awareness and a larger vocabulary, in turn helping them to become stronger readers and writers.  'What If Bunny Poo Was Square?' is a story written in rhyme, aimed at children from preschool to Grade 2 (two).
It's very likely that all of us as adults once heard rhymes on a daily basis, in the form of songs and chants, but research shows that today's children are no longer hearing these rhymes and songs as often.  Once, parents used rhyming songs to entertain their young babies, bouncing them up and down, inventing silly games and actions to go along with them.  It's sad to think that young children are growing up without ever hearing a classic children's nursery rhyme, and even worse, some aren't being read to at all.
Over at The Imagination Tree, Anna, a primary school teacher from the UK who specializes in early years education and art, talks all about the importance of rhyme and how it can help young children.
What's so great about rhyme? By singing and re-telling familiar rhymes and rhyming stories we teach our children: – auditory discrimination – listening skills – a rich range of language – concentration skills – oral storytelling / poetry skills -phonemic awareness – The Imagination Tree
So how does Anna suggest making rhyming and reading more fun?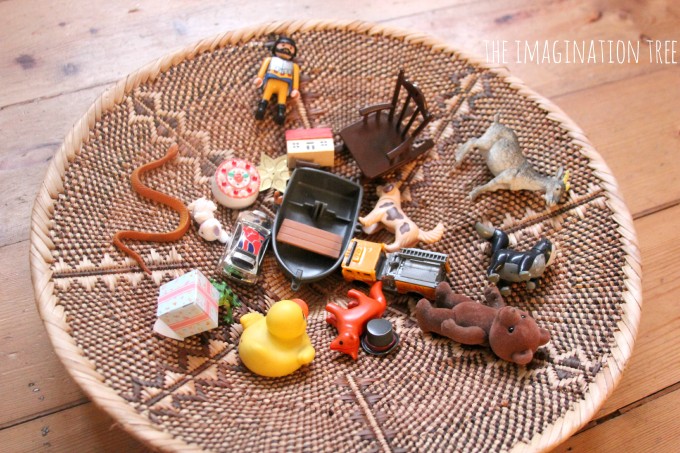 By creating interactive games for our children.
By creating rhyming baskets (a collection of objects that rhyme that children have to have matching pairs).
By creating storytelling baskets that go along with popular rhymes and stories.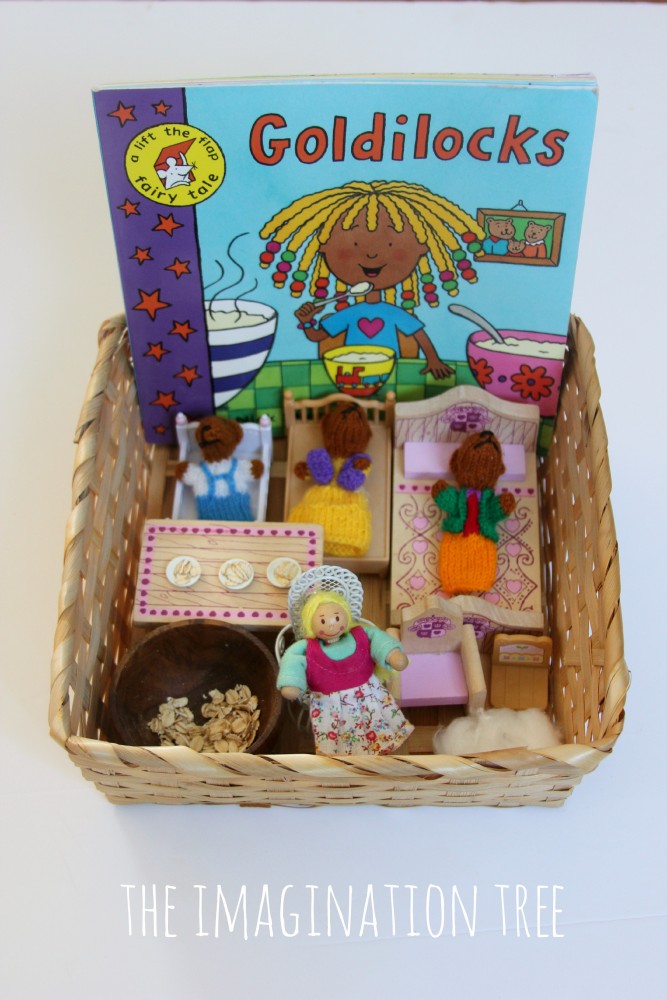 In short: solid rhyming skills will lead to greater auditory discrimination, stronger phonemic awareness and a larger vocabulary, all of which are fundamental building blocks on which the rest of literacy development is built. You simply cannot read and write in an authentic way, with true comprehension and independence, until these basics are well developed. Thankfully, its so much fun and so integral to our everyday lives with small kids!
We know the importance of rhyming and all of the incredible benefits that it can have on a young child's vocabulary and literacy development.  We know that rhyming NEEDS to make a resurgence in popular culture and we we're determined to make it happen.
To learn more about Anna at The Imagination Tree and her incredible research, click here.