We are so excited to announce our first Meet the Author event happening February 24th, 2018 from 1PM-4Pm at Chapters in the Orchard Park Mall.
Get a chance to meet Teri Baker, the author of What if Bunny Poo was Square?, while she is signing copies of her debut children's book at Chapters in the Orchard Park Mall.  Also at the event will be co-author and Creative Director of the book, Jonica van Rikxoort, alongside other members from the Teri Tales Productions team.
Bring the kids along and have them participate in a colouring contest that features illustrations from the book, created by the incredible Izabela Bzymek.  The contest is highlighted by the fantastic prizes donated by Purdys.  There are three age categories, with one winner from each receiving a Purdys Chocolatier Easter Basket.  There will be two images available for the kids to pick from (pictures posted below).
Please ensure all contest entries are handed in by 3:30PM on February 24th, 2018 to ensure they are considered.  All entries must have the child's name, age and a guardians contact number listed.  Please see colouring contest poster listed below for all contest rules.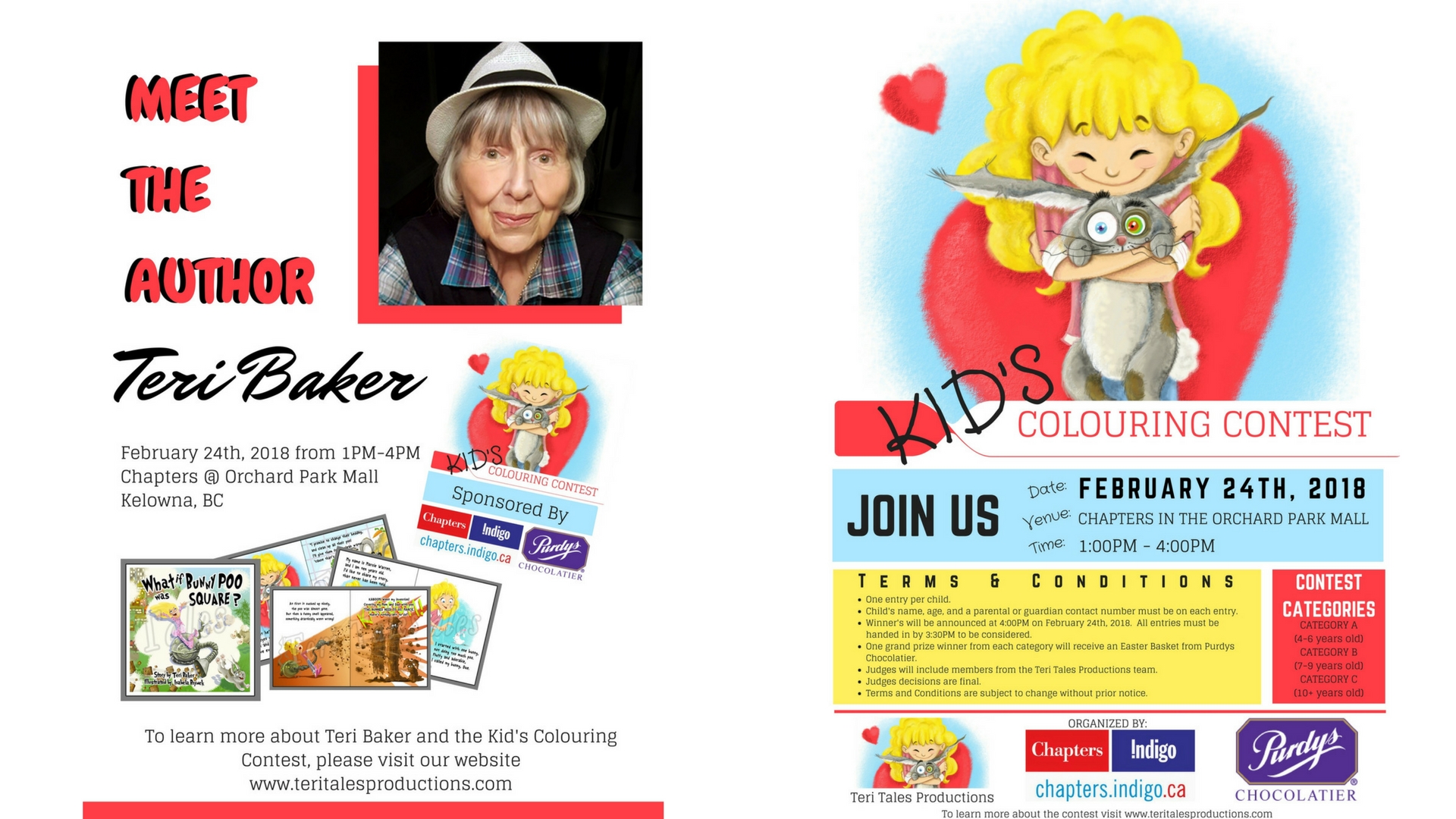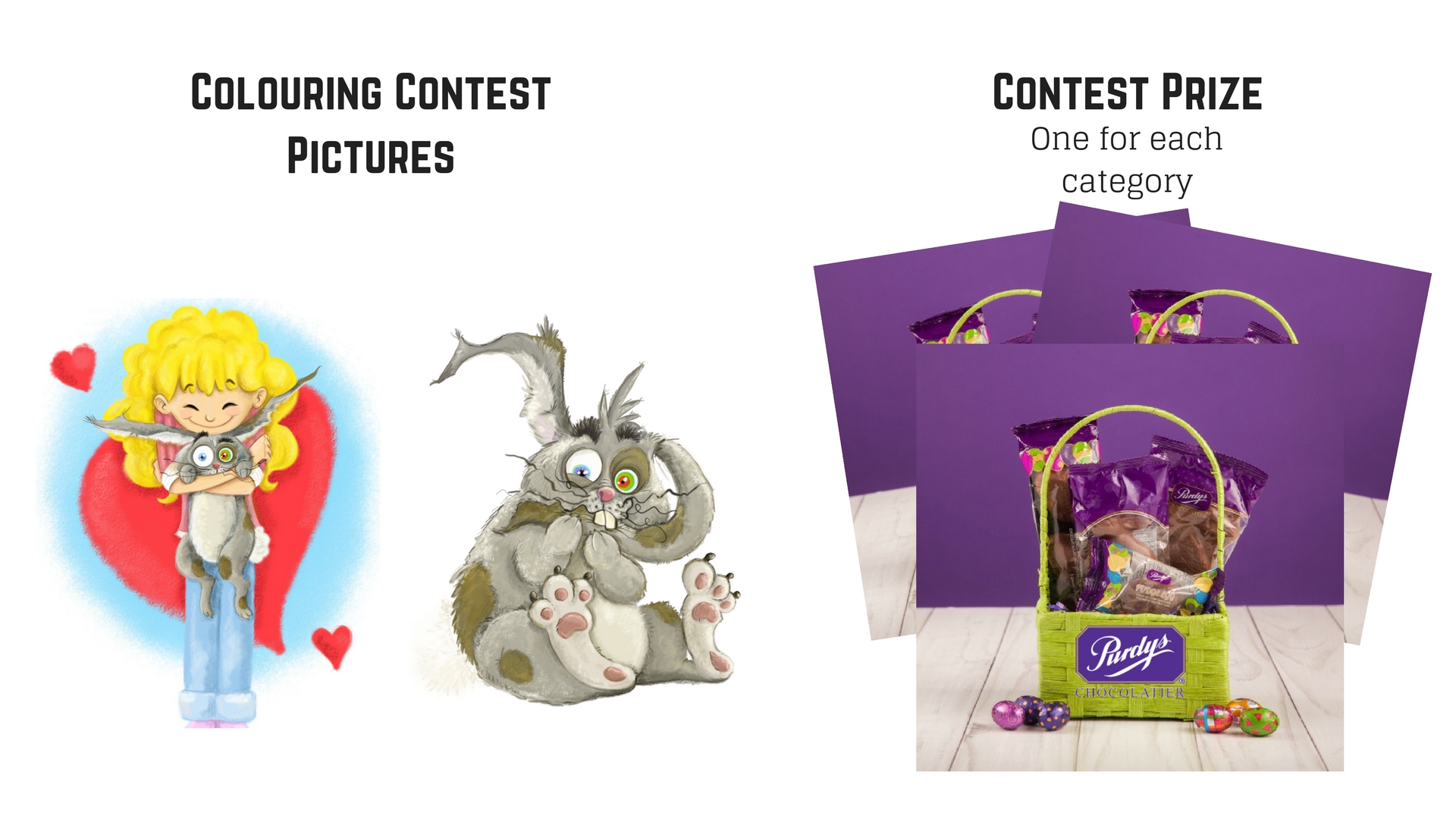 Don't forget, for every book sold, $2.00 will be donated to the Michael Cuccione Foundation in support of Children's Cancer Research.